We're blushing! Mambo Media has been named the winner of two Summit Creative Awards! 2015 marked the 20th anniversary of Summit International's Creative Awards, an honor that recognizes the accomplishments of small to mid-sized marketing agencies.
Our first blush was an award for the B2B services website that we designed and developed for our client, Zeus Weather. The second award honored a video library that we created for Portland State University's School of Business Administration.
Let's take a closer look at both projects:
B2B ecommerce website
Zeus Weather is a Portland startup that offers easy-to-use weather reporting tools to companies who rely on accurate atmospheric updates for their flight-related objectives. Zeus Weather approached Mambo Media to design and develop a B2B ecommerce website where visitors could learn information about their services, purchase their products and manage their custom weather accounts.
The website also features a weather app available to the public that offers real-time weather updates. Since the November 2014 launch, Zeus Weather has been experiencing "clear skies" thanks to the website's extraordinary user experience and delightful design.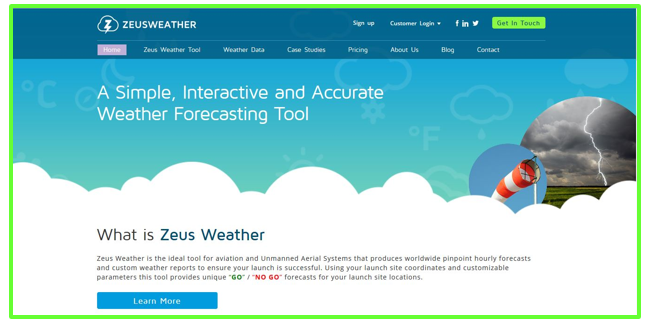 Educational Institution Video Library
Portland State University's prestigious School of Business Administration is nationally recognized as one of Oregon's top business schools. Located in the heart of downtown with strong ties to Portland's business community, PSU SBA has a lot to brag about. However, the school did not have video content that reflected the modernity, intellect and excitement that the campus embodied.
PSU SBA partnered with Mambo Media to develop a series of videos that showcased the school's programs, culture and unique offerings to increase the number of qualified candidates and acquisitions. With the goal of creating high-quality video content that delivered the most meaningful message to the right audience, Mambo Media developed and executed video strategy and product that included:

• Creating a storyboard template
• Conducting testimonial interviews
• Gathering B-roll
• Editing videos
A total of 17 engaging and (we admit) occasionally tear-jerking videos were added to the SBA YouTube library and website. To date, these videos have earned over 192,000 views and contributed to a 94% increase in PSU SBA's total leads.
We are honored to have been recognized by the Summit Creative Awards this year—but we can't take all the credit! Thank you to our fabulous clients Portland State University and Zeus Weather, you are the inspiration for our work!
Interested in a learning more about our website development process and video services? Contact us to find out how we can help you grow your business.