Things have been busy around the Mambo office. In addition to bringing on new team members, appointing a new CMO and continuing to partner with fabulous clients, we have been working diligently to update our website.
Today, we are proud to unveil our newly designed site! This new website was created to reflect the sophistication of our strategic marketing programs. Along with modernizing our site, we now offer our visitors a better opportunity to get to know us. Pages such as About Mambo, Meet the Team, and Working at Mambo offer an inside peek into our internal culture and values that allow our dynamic team to thrive.
We hope you find our new website to be more interactive, easier to scan, read and navigate, enabling you to find what you're looking for quickly. The resources page will always offer our most current free library of ebooks, blogs and informational downloads. Interested in what our clients have to say about working with Mambo? Check out our case studies demonstrating recent campaigns, strategies and key metrics for success.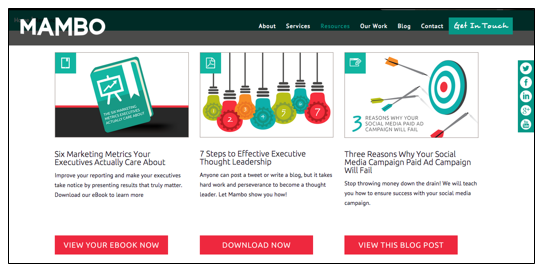 As Portland's leading full-service digital agency, we offer a wide range of award-winning programs. With 18 years of successfully driving growth opportunities and increasing revenue for clients, we are honored to share our services and talents with you:
We encourage you to explore our site and let us know what you think. To inquire how we can help your digital presence and grow your business, contact us today!