Last Thursday marketers from around the United States gathered for SoMe Awards in downtown Portland to celebrate the best in digital marketing. The event kicked off with the first ever forum, featuring panels and discussions on Social Media Today, with a special keynote by Brian Solis on the Future of Business! It was an exciting day full of insights, expertise, and innovative social media campaigns.
Take a peek at a few special moments from the evening:
The Forum was followed by a finalist's panel, and presentations from students of the Digital Marketing Strategies Certificate program at PSU. During the finalists panel we got a chance to delve into campaign strategies and understand what drove success. For example, our very own Siouxsie Jennett explained the "Hunt and Insert" strategy used to fill the PSU CEPE Craft Brewing course!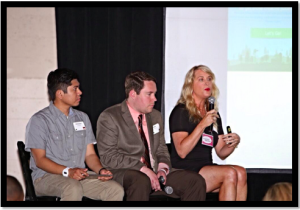 Finalists panel (via @TheEyeofOdin)
Student Digital Marketer of the Year winner Jessica Chang (left) presented a social strategy for Crossfit Portland (via @TheEyeofOdin)
And then it was Awards time!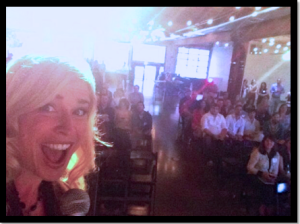 Stephanie Stricklen kicked off the awards show in true modern style with a selfie (via @StephStricklen)
Cheers to all of this year's winners! We were thrilled to be nominated for 7 awards and win this year's 'Go Local' SoMe Award, featuring our #BVPDX crowdsourcing campaign for the new Burgerville restaurant at the Portland International Airport.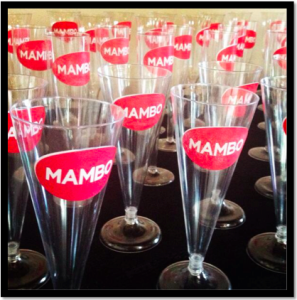 Break out the champagne! (via @tmmReporter)
And if winning the Go Local Award wasn't enough, our very own Mambo team took home Brian Solis' latest book, What's the future of business? Changing the way businesses create experiences, for winning his honorary and coveted Selfie Competition! Thanks Brian for the signed book! We look forward to further marketing events and discussions with you.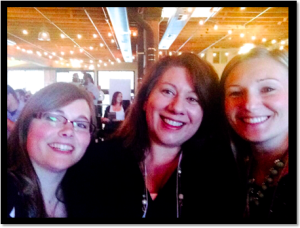 @MamboMedia chicks take a selfie (via @laurelhamilton)