10,000 marketers descended on this year's Inbound 2014, in the heart of downtown Boston. With nearly double the attendance of last year, this turnout legitimizes the acceptance of the inbound methodology and the shifting power of consumers. Providing education and value to your audience continues to be the foundational element of a solid content marketing strategy, and topics such as personalization and real-time marketing have gone from experimental to mainstream. The sessions were jam-packed with brilliant marketers, industry thought leaders and marketing automation experts. We'll be sharing more of our favorite strategies, tips and tricks from the conference in the coming months.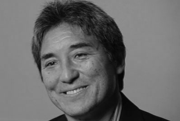 This year's kickoff keynote speaker was Guy Kawasaki on The Lessons of Steve Jobs. A few of our favorite takeaway lessons included:
"Design counts": Steve's commitment to design is clearly evidenced in his diehard commitment to the most nuanced details of design.
"Use big graphics and big fonts in your presentations. Nothing else": Steve was a story-teller and used simple, yet powerful slides to engage his audience without distraction.
"Change your mind. This is a sign of the intelligence." – While stubborn, when Jobs threw out the Lisa project to work on the Macintosh, it was one of the most important decisions he'd ever make.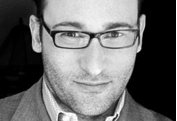 Simon Sinek kicked off the full day of sessions with a discussion about leadership, which is the topic of his latest book: Leaders Eat Last: Why Some Teams Pull Together and Others Don't. Many know Simon for his TedTalk, How Great Leaders Inspire Action, one of the most-watched Ted Talks of all time. Watching and listening to Sinek is in and of itself a lesson on presentation. He commands the room and his audience, leaving listeners hanging on his every word while he deftly moves from stories of a Marine battlefield under heavy fire to a board room full of a team of chemically unbalanced employees.
Sinek investigates the chemical composition of individuals and businesses based on primary hormones that significantly impact our daily working lives. The development of strong leaders who create circles of safety and healthy culture is more important than ever to ensure the health of individuals and the health of a business. He goes on to say that culture is not simply Ping-Pong Wednesdays and Casual Fridays, but how your employees feel when they think of coming to work, interacting with others, managing conflict and sharing praise. We can all be leaders, and it's our responsibility to do so for the goodwill of our teams. One of the quotes included in Sinek's newest book on leadership is from John Quincy Adams who stated: "If your actions inspire others to dream more, learn more, do more, and become more, you are a leader". This succinctly defines Sinek's view of true leaders.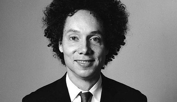 Malcolm Gladwell, another epic storyteller interested in using lesser-known stories to brilliantly illustrate his findings, discussed the importance of attitude, courage, urgency and imagination for achieving the remarkable.
Steve Jobs was again noted, this time for his "theft" of the idea for the first computer mouse from Xerox. Few people would ever associate Xerox with the computer mouse and Apple is now one of the best known computer brands in the world. Xerox, not Apple had the smartest computer scientists of the day, and the greatest facility in the world. So, how did Steve Jobs beat Xerox to the punch?
Jobs toured the Xerox Corporation's research division called Xerox PARC, where engineers had been developing a mouse-controlled computer for years. Xerox had some of the brightest innovators in the world—who were technically far wiser and more experienced than Jobs. But what Steve Jobs possessed was a sense of urgency and instinct that Xerox did not have. Jobs ran with the "inspiration" he gained while on the Xerox tour, and later launched the first mouse-controlled computer.
Malcolm's takeaway? "Transformative innovators have a sense of urgency", and that urgency can have an impact that can change the world. Stay tuned for more stories, strategies, tips and tactics that we learned from this year's HubSpot 2014 Inbound.
Read How to Attract Visitors and Convert Them into Qualified Leads